The 'Hotel Pellegrino' has welcomed visitors to the charming town of Praiano, on the Amalfi Coast, for over forty years. Hosting you is the Rispoli family, who bring to their Guests a warm family Atmosphere, a special taste of local Cuisine, and all the amenties and services necessary for an unforgettable Holiday.
The large, comfortable updated rooms are complete with bathrooms, heating and/or air conditioning, and SAT-TV. Private balconies overlook the historic town and the sea, while the magnificent view from the new roof-top restaurant and bar is enhanced by the fresh sea breeze. Park your vehicle at the Hotel and let the Rispoli familiy provide or organize transportation to the local beach and the famous nearby town of Positano. If you wish to drive, the coastal highway runs past the Hotel making it an ideal place from which to begin travel to and from other towns and villages. For those who prefer public transportation, the local bus stops right in front of the Hotel.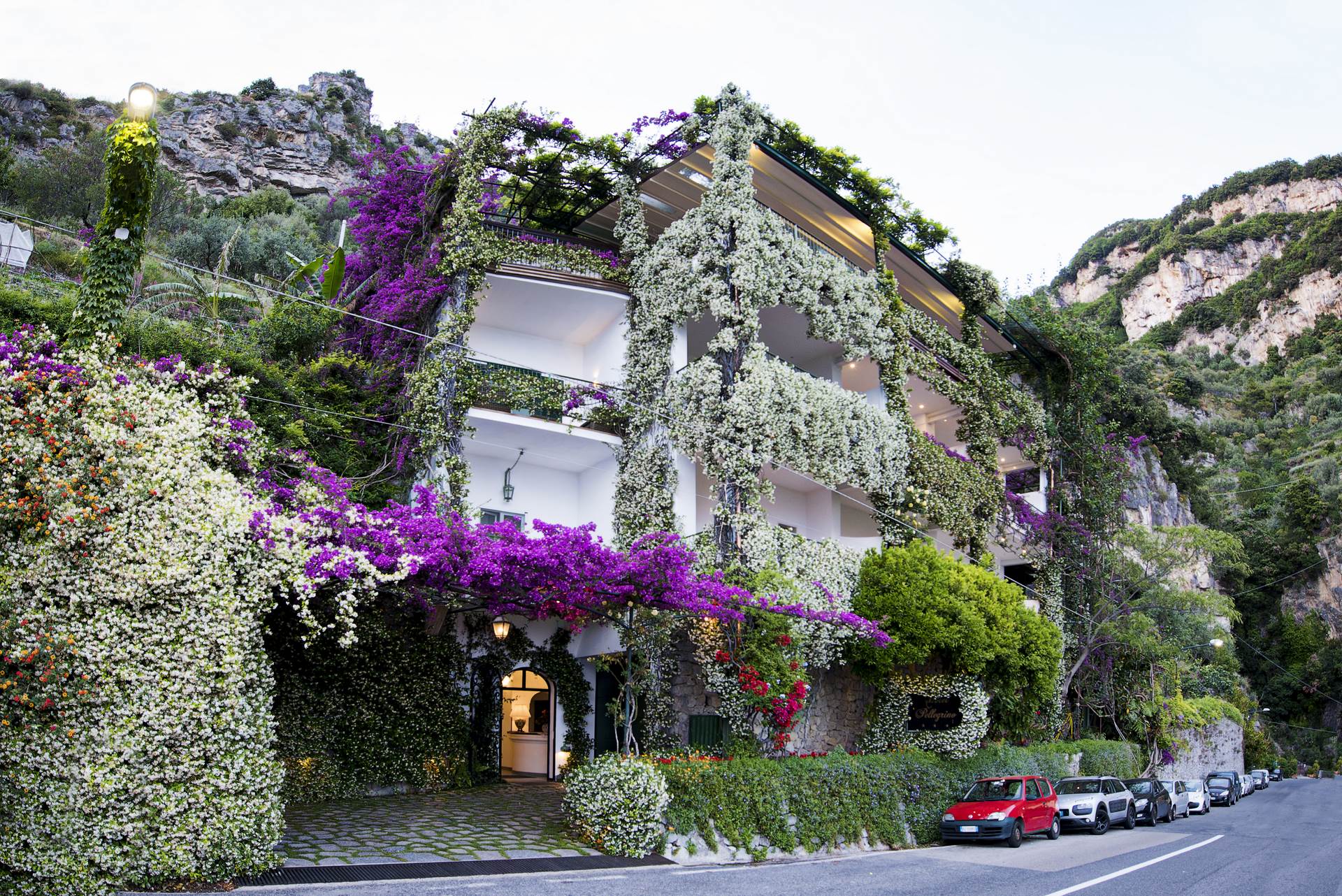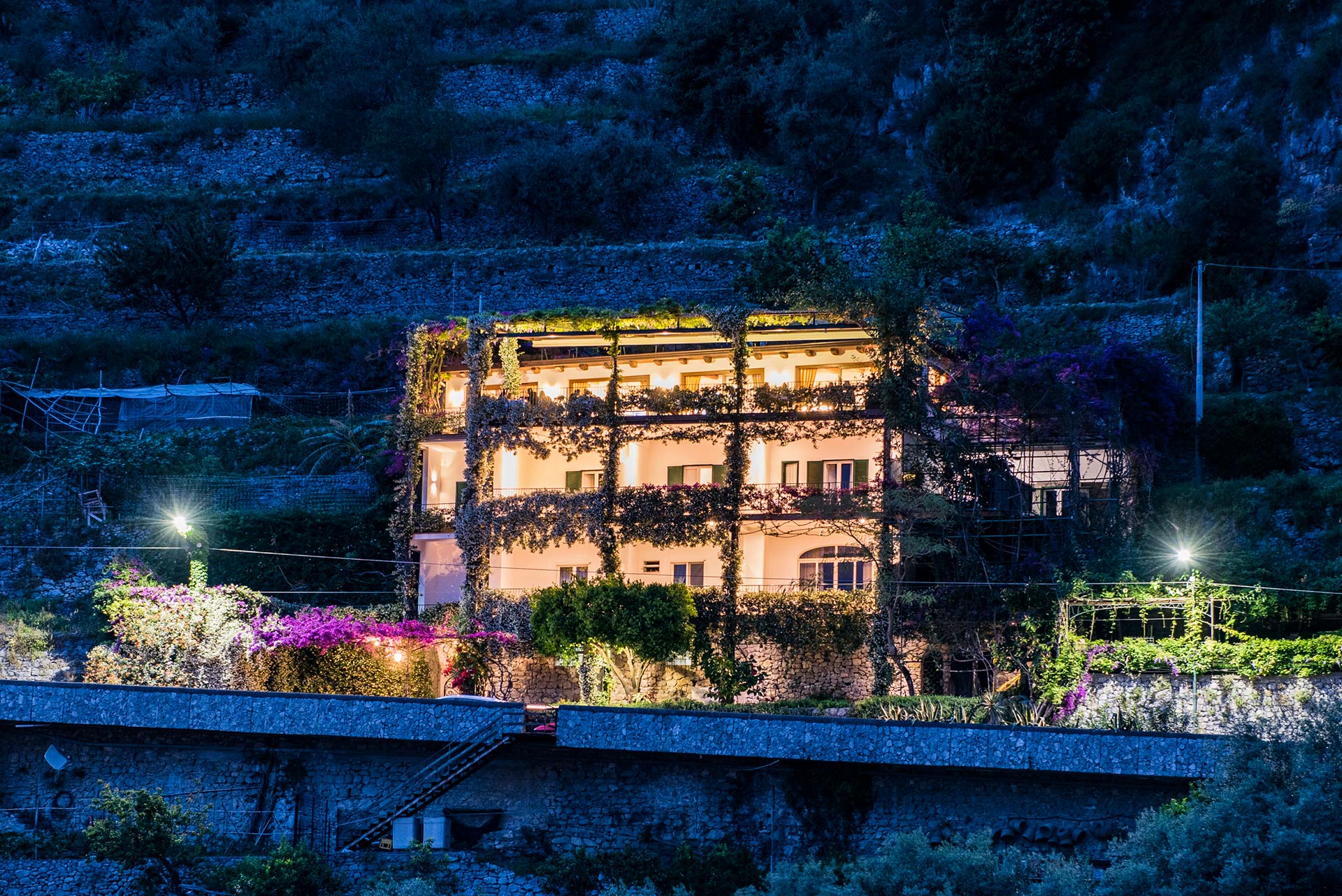 The Warmth and Expertise of your Italian hosts Luigi and Sandra Rispoli make the 'Hotel Pellegrino' a truly unique Place
Other adventures await you. Take a day trip by boat to the Isle of Capri, trek the world famous 'Sentiero degli Dei' which follows the cliffs just above the town, visit local wineries, shop for exquisite italian pottery and even enjoy local cultural or religious activities.